16 foot soak and splash water slide with spray & sprinkler £10.99 delivered - more in post @ eBay sold by pink_and_blue_gifts1
Looks amazing for the money and has great reviews too. 16 foot 2 in 1 water slide and sprinkler. Has an attached water sprinkler and a water filled splash pool bumper at the end of the slide for added stability and high spraying water arches - just attaches to your garden hose.
£10.99
delivered
16 feet long x 28" wide (487cm x 71cm)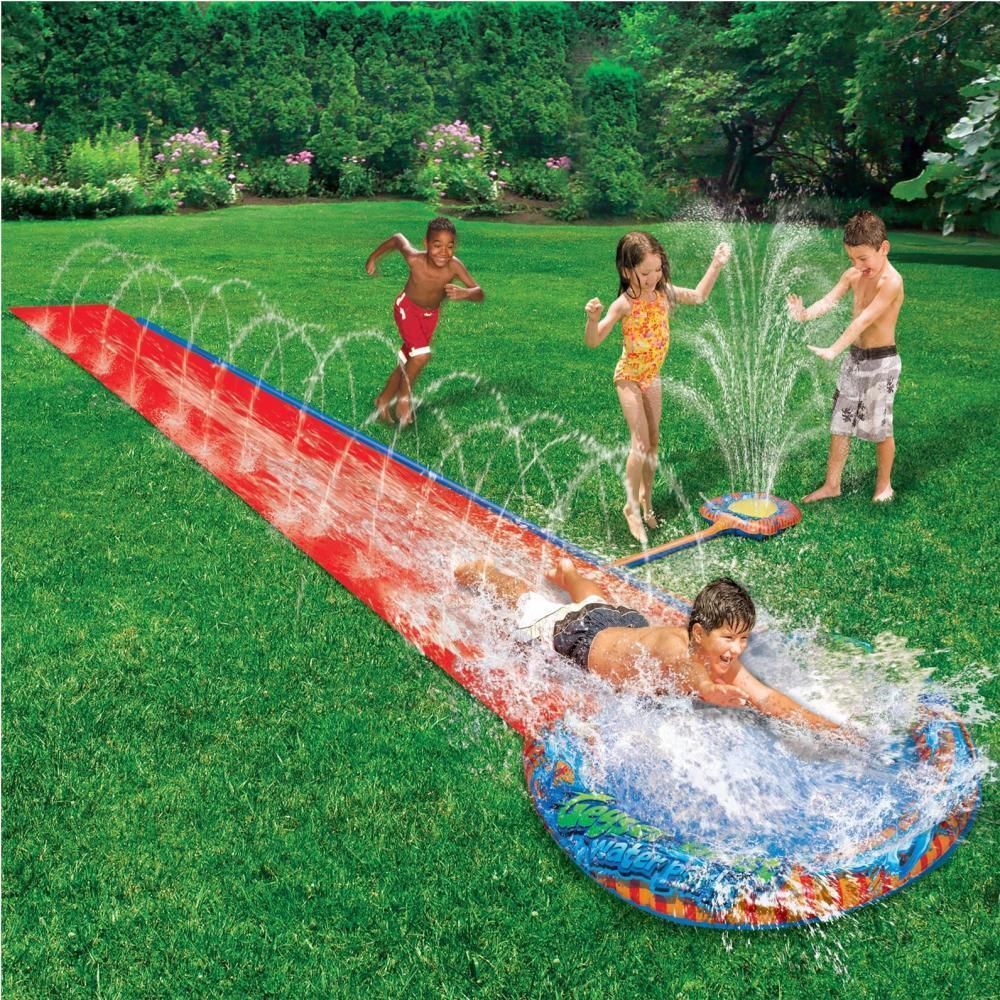 The same seller also has a garden aqua blast water hopscotch sprayer game for
£7.99
delivered but if you buy the slide and another product including this one from a selection you get 5% off so the 2 of these are £18.58 delivered
HERE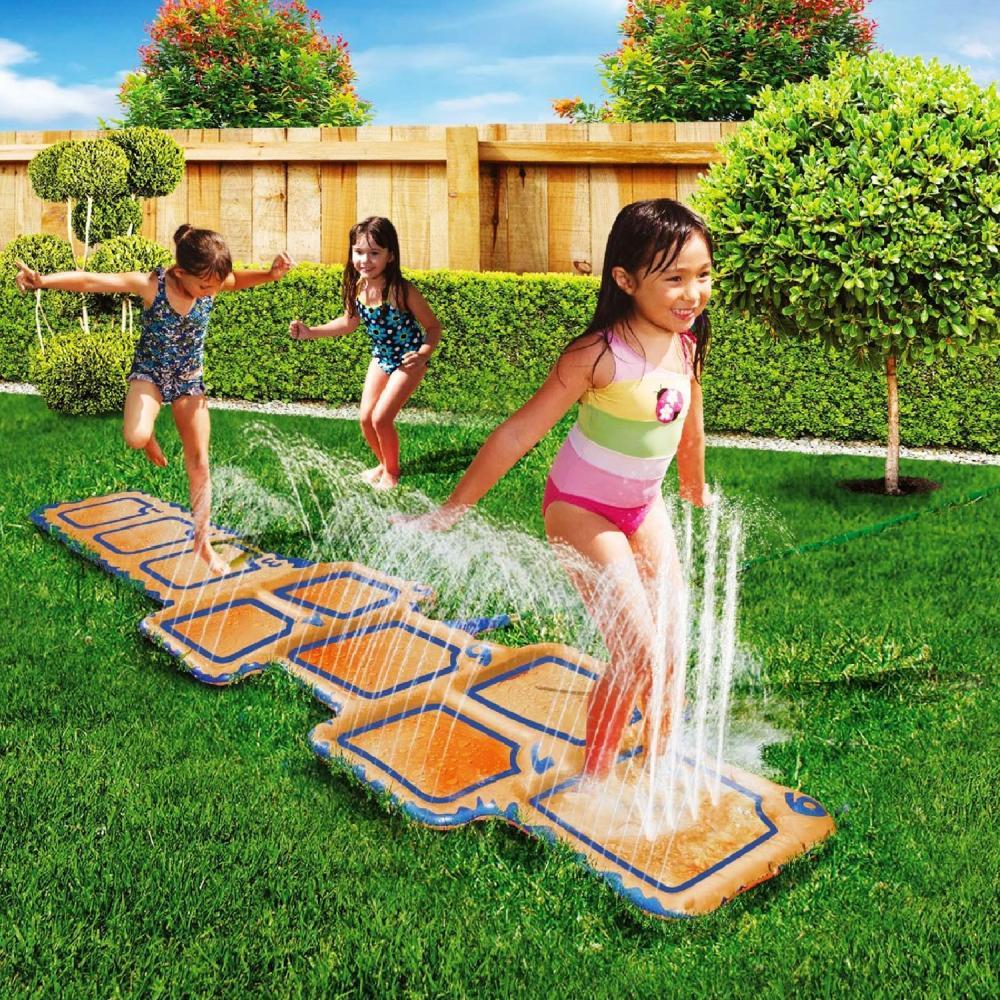 They also have a giant inflatable ride on unicorn for
£24.99
delivered which is also in the buy one get 5% offer. 260 x 115 x 140cm when inflated with built in handles - just the thing for a little princess on holiday in the pool!
HERE