24" ACER Predator GN246HLBbi 144Hz 1080p 3D Display £153 (C&C only) / Acer 28" 4K G-SYNC Predator XB281HKBMIPRZ £449.99 (Delivered or C&C) [using code] @ Currys C&C
24" ACER Predator GN246HLBbi showing as C&C only just now.
"C&C - For reserve and collect orders, discount will be applied in store"
Acer 4k Predator XB281HKBMIPRZ can be discounted online using code
PREDATOR10
as usual and delviered for free or C&C [Product info at bottom of OP]
24" ACER Predator GN246HLBbid
Okay, this looks a decent spec for the cash if you're after something with 3D capabilities. It's 144Hz, which is always a big bonus with a 1ms response time. Around £169.99 elsewhere on offer at the moment, so maybe worth considering this model if you're due an upgrade.
3D wise, this is active 3D, which requires the Nvidia 3D Kit, although you might be able to get a 3rd party kit for that.
This is C&C only right now with what looks like a fair few stores carrying stock. Below is a few that I checked and had stock. There's probably loads more, so worth a look if you're interested in this model
Leeds (Birstall)
Bradford
Glasgow (Finneston)
Coatbridge
Ancoats
Cheetham Hill
aunton
Torquay
London Barbican
Milton Keynes
Screen / Panel
Screen technology - LED
Screen size - 24"
Resolution - 1920 x 1080
3D ready - Active 3D
- The NVIDIA 3D Vision Kit is required to view 3D content. Not supplied.
Image Quality
Frequency range- Horizontal: 31 - 160 kHz
- Vertical: 56 - 144 Hz
Brightness - 350 cd/m²
Response time 1 ms
Native contrast ratio - 100000000:1
Dynamic contrast ratio - 100000000:1
Connections
- HDMI x 1
- VGA x 1
- DVI x 1
VESA wall mount dimensions
100 x 100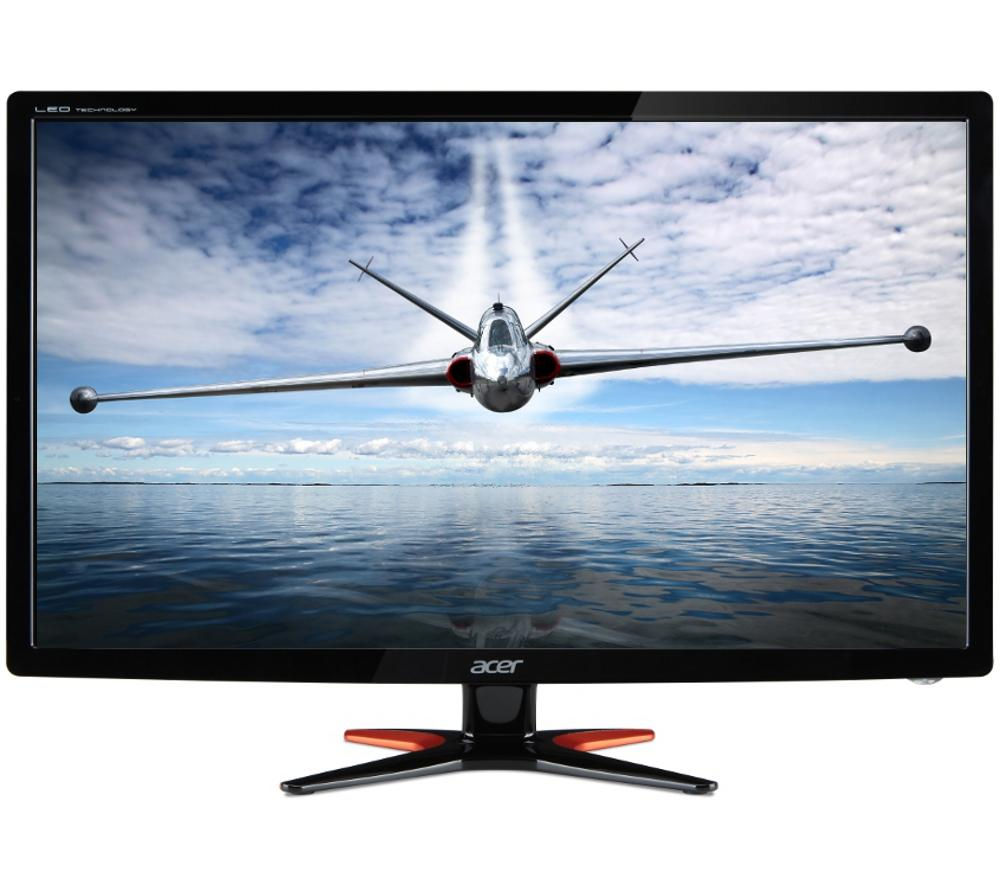 Predator XB281HKBMIPRZ £449.99 - Using code PREDATOR10
Code works on the 4K
ACER Predator XB281HKBMIPRZ Ultra HD 28" LED Monitor
- Making that one £449.99 if you're after something at a much higher res
Quick specs
28 inch 3840 x 2160 (4K) resolution gaming panel
NVIDIA G-Sync technology for smooth gaming
1 ms response time for smoother and responsive gaming
FlickLess technology
HDMI + DP + USB3.0 Hub (one up and four down) connections