2for1 tickets at Merlin Entertainments over top 20 UK attractions with £2ish Chocolates
2for1 tickets at Merlin Entertainments over top 20 UK attractions with £2ish Chocolates
Get one 'free' adult ticket with vch on selected Cadbury packs
Look for promotional packs of Cadbury chocolates, including Chocolate Orange Minis, Dairy Milk Giant Buttons and Crunchie Rocks (available for £1-£2.99 at most supermarkets until early Sep 2017), to get a voucher for 2for1 entry at more than 20 Merlin attractions.
The voucher's valid until 31 Jul 2018 at attractions including Legoland, Thorpe Park, Chessington, Alton Towers, Sea Life centres and sanctuaries, the Dungeons and Madame Tussauds. Some dates are excluded at selected attractions, including some in August.
Just present the voucher at your chosen attraction when buying one full-price on-the-gate adult ticket (usually up to £60) and another person will gain free entry.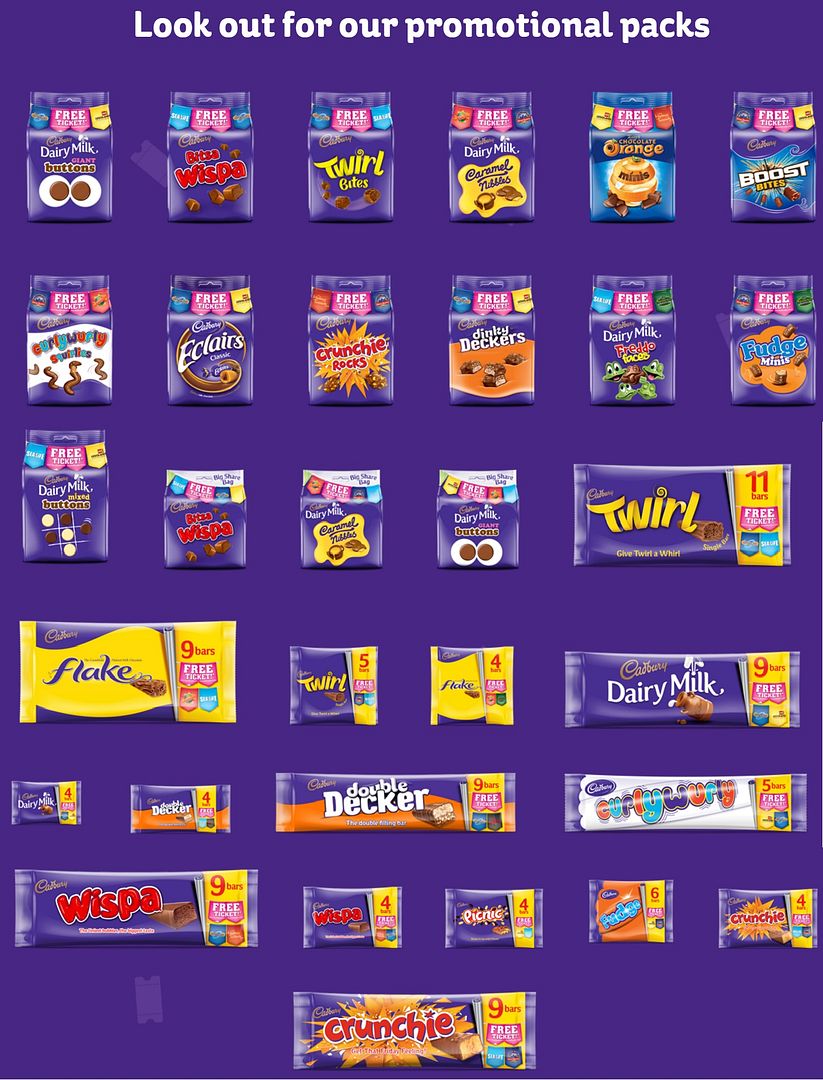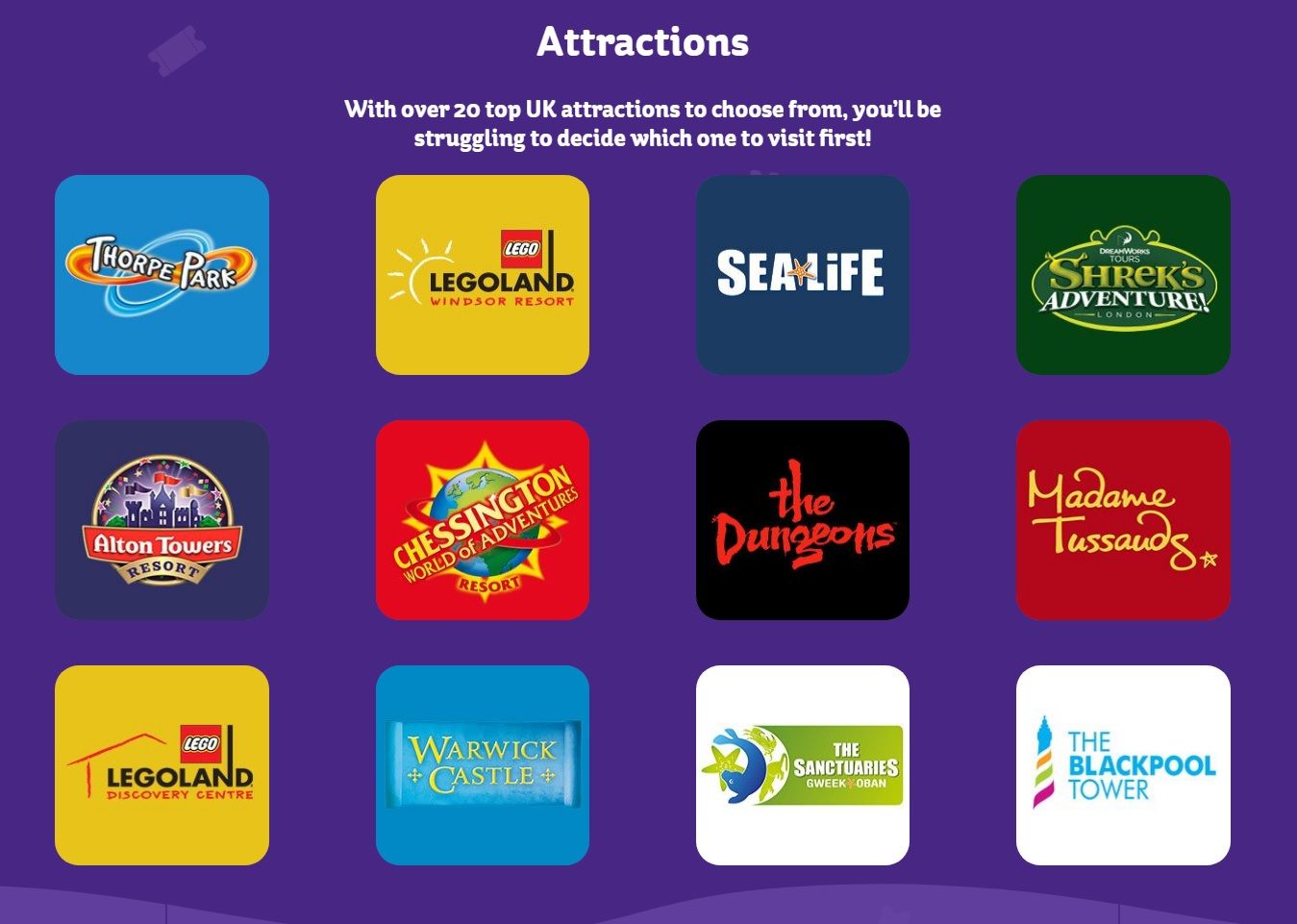 How much can I save?
As on-the-gate tickets cost up to £60 at Legoland, this deal could save you £59 if you buy one of the cheapest promotional packs of chocolate and want two tickets. Even compared with buying tickets online in advance, where they're generally cheaper (they're up to £45 each at Legoland), you'd save a significant amount with this deal.
There's also the added benefit of not having to commit to your plans seven or more days ahead – allowing you to wait and see what the weather's like, and simply rock up at the gate with your voucher.
Before using the voucher, you should compare this offer against others to see if there's a better one for you.
The participating attractions are Alton Towers, Chessington World of Adventures, Thorpe Park, Legoland Windsor, Warwick Castle, Shrek's Adventure! London, Madame Tussauds London or Blackpool, The London, York, Edinburgh or Blackpool Tower Dungeons, The Blackpool Tower Eye or The Blackpool Tower Circus, Legoland Discovery Centre Manchester, Sea Life Bray, Weymouth Sea Life Adventure Park and Jurassic Skyline, Sea Life centres and sanctuaries in the UK (Birmingham, Great Yarmouth, Loch Lomond, Blackpool, Gweek, London, Oban, Brighton, Manchester, Scarborough and Hunstanton).
The age classification for an adult ticket varies between attractions so make sure you check before you go. Also check the venue's individual opening dates as some are closed at certain times of the year. For example, Chessington, Legoland Windsor, Alton Towers and Thorpe Park are closed in November. There are also some extra excluded dates listed below:
21-31 Aug at all attractions
31 Dec at Shrek's Adventure! London
27-29 Oct at The London Dungeon
8 Oct-5 Nov at The Blackpool Tower Eye and The Blackpool Tower Circus (The Blackpool Tower Eye is open subject to weather conditions)
20-31 Oct at Thorpe Park
28-31 Oct at The Blackpool Tower Dungeon
27-29 Oct at The York and Edinburgh Dungeons
19 Aug-3 Sep and 1-31 Dec at Legoland Windsor
25 Dec at all attractions
2018 exclusion dates will be available at the end of the 2017 season. Promotional vouchers don't guarantee entry into attractions in the event of venue capacity being reached. Voucher can't be used with any other offer or concession, reward or loyalty schemes, pre-purchased/advance tickets, online or call centre bookings, combination tickets, two day passes, annual passes, Q-bot, Fastrack, rail inclusive offers, secondary ticketed events, hotel events, concerts or group bookings. Only one voucher can be used per person and per transaction.