3 Nights for Two with Breakfast, Wine and Dinner at The Royal Britania (Devon - ilfracombe) £64.50pp @ Groupon
Thought this was decent for a short break in a beautiful part of the Country.
Also 1/2 days aval for cheaper with just B&B if you want.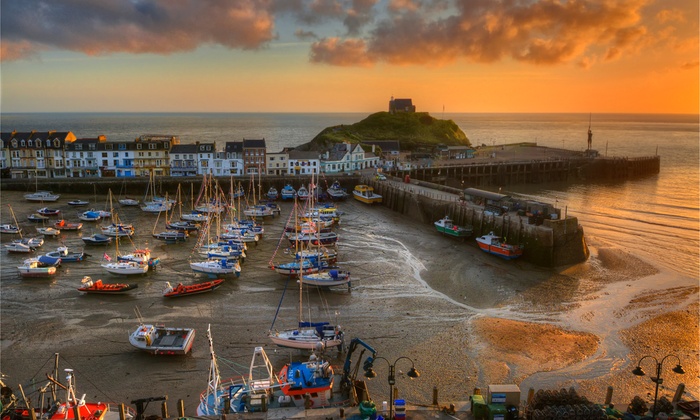 Located in the town of Ilfracombe, in the northern parts of Devon, The Royal Britannia invites its guests to relish in its understated charm, which surely will spark tender pangs of nostalgia even among the most down-to-earth visitors. Recently renovated, the hotel provides guests with all the necessary amenities, while the team of dedicated hospitality professionals will make sure that the stay remains as carefree as possible.
Restaurant serving a variety of dishes from diverse Asian cuisines
Check-in from 3pm, check-out by midday
Complimentary Wi-Fi
Pets not allowed
Groupon's Guide To Devon
Visitors are invited to explore the attractions of Devon, ranging from museums and churches to water sport activities.
Those wanting to roam the wide open spaces of the high moors may head to the Dartmoor National Park, while those desiring to admire animals may pay a visit to the Yaraks Birds Of Prey Falconry Centre or to the Donkey Sanctuary. Local history is well preserved at the Royal Albert Memorial Museum, boasting a diversified collection of artefacts, while art exhibitions may be admired at The Burton Art Gallery and Museum. After a day of exploration, tourists may delight their taste buds with local dishes including the Dartmoor beef and local ale pies.