I believe this is the figurine that was included in Buccaneer CE of Black Flag. Around 25 in stock and sold directly by Amazon at this price. I've looked around and the average price for this is around or above £32ish elsewhere. Hope it helps someone.
P.S: This is not FantasyDeals cup of tea. Also, illusionary has preordered a couple of Zelda figurines, so not his too.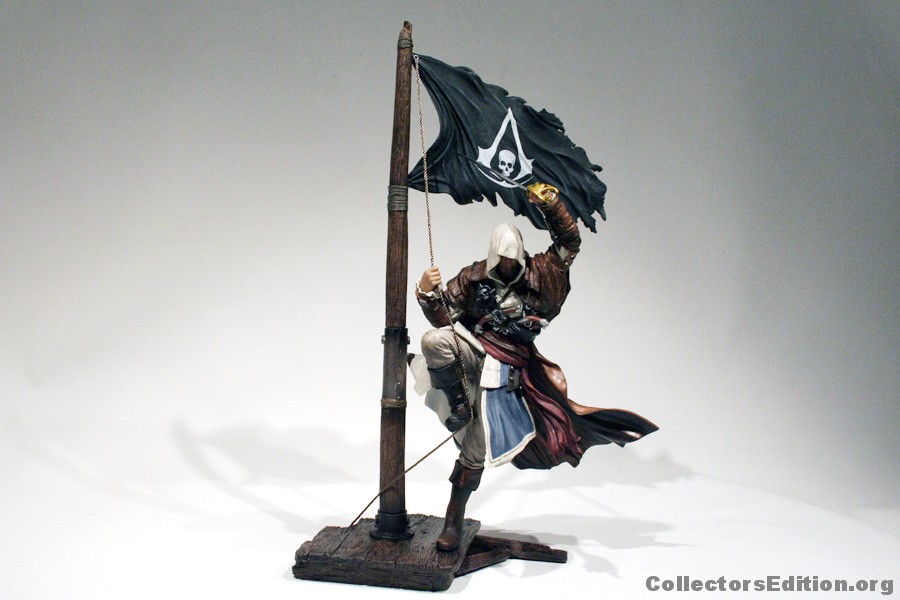 Previously only available in the "Buccaneer" collector's edition of Assassin's Creed IV Black Flag, the "Edward Kenway: Master of the Seas" figurine is now available for sale separately.;This figurine shows captain Edward Kenway heading the boarding of a ship from the lookout post of his vessel, the legendary Jackdaw.;Armed with his sabre and determinedly holding the rope of the mast, the hero is preparing to assail his adversaries.
Box Contains
Statue