Cross Country trains major cities ''catch the summer, catch the train, sizzling hot offers'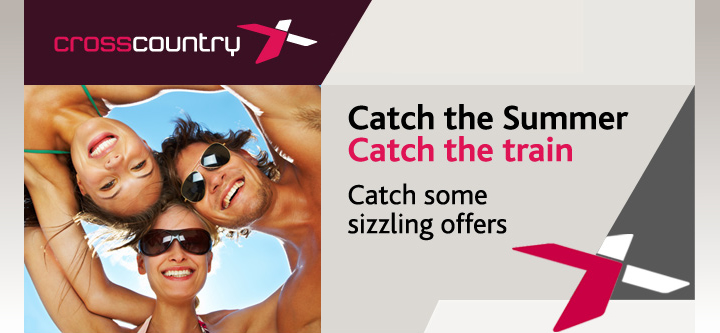 really good offers, book in advance.
last week my train tickets cost £40, after i used this online adcance booking, the same ticket only cost me £18. you can still add railcard or youngperson's card on top.
good deal for summer travelling.