So, this is just a holder for the dualshock controller for a better racing experience whilst playing Driveclub. I don't own it so I cannot tell much about it, all I can say is it was originally priced at £7.99 but now it is down to half price so it is a deal (Buzz is going to come and say no it is not at some point, I will brace myself for that). Videos on youtube suggest it is having kinda a leathery feel rather than a plastic-only body. Hope it helps someone who loves racing games, but cannot afford to buy a real wheel.
Youtube video:
youtube.com/wat…Sf8
Video in Russian:
youtube.com/wat…lGE
(In case of difficulties with English language)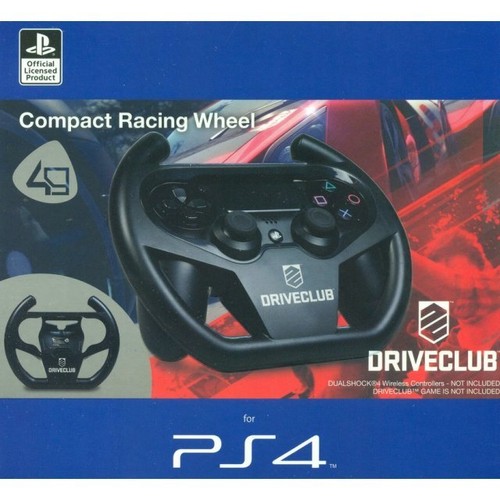 Experience all the twists and turns of Driveclub with this compact racing wheel.
Immerse yourself in the driving experience with its tilt to steer controls!
Fully compatible with Dualshock 4 wireless controllers.
Leaves you full access to all Dualshock 4 wireless controller buttons and touchpad.