So, this is just a holder for the dualshock controller for a better racing experience whilst playing Driveclub. I posted this a while ago but GAME ran OOS in minutes, it seems to be back now. This was originally priced at £7.99 and ebay scalpers sell it for around £15. Videos on youtube suggest it is having kinda a leathery feel rather than a plastic-only body. Hope it helps someone who loves racing games, but cannot afford to buy a real wheel.
Youtube video
|
Video in Russian
(In case of difficulties with English language)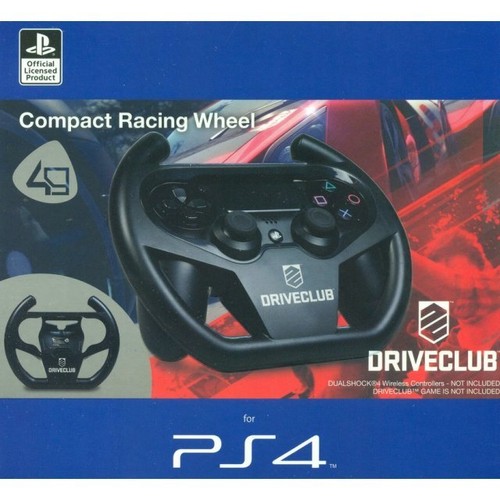 Experience all the twists and turns of Driveclub with this compact racing wheel.
Immerse yourself in the driving experience with its tilt to steer controls!
Fully compatible with Dualshock 4 wireless controllers.
Leaves you full access to all Dualshock 4 wireless controller buttons and touchpad.