Humble Mobile Bundle (Best of Strategy) - from 80p - Humble Bundle
The Humble Mobile Bundle: Best of Strategy
What's your strategy? Why choose? With this bundle, you get a bunch of the best. Whether you want to fight aliens, build a dungeon, or create an empire, we've got you strategically covered.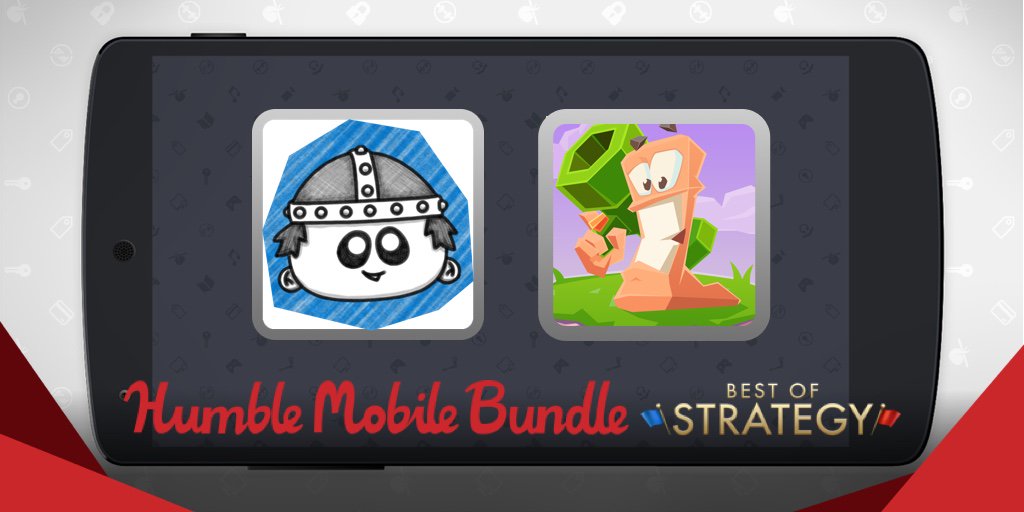 Pay $1 or more. Normally, the total cost for these games is as much as $47. Here at Humble Bundle, though, you choose the price of $1 or more!

DRM-free for Android. All games in this bundle are available DRM-free exclusively for Android. Some games may have minimum device requirements in order to run properly. For more information, please check the full system requirements here.
Support charity. Choose where the money goes – between the developers, EFF, Child's Play, and, if you'd like, a third charity of your choice via the Paypal Giving Fund. If you like the bundle or like what we do, you can leave us a Humble Tip too!
Pay $1 or more!Epic War TD 2 - £2.89
MechCom 1 + 2 - £1.00 each
Age of Civilizations - £1.39
Battle for the Galaxy $5 In-App Purchase (free game)Pay $3 (about £2.47) or more to also unlock!Anomaly Defenders (£3.99) + Anomaly 2 (£3.99)
Kingdom Rush Frontiers (£1.99) + Origins (£2.89)
Hero Generations (£4.59)Pay $5 (about £4.11) or more to also unlock!Guild of Dungeoneering - £4.79
Worms 4 - £3.99BonusesPay $1 or more!
10% off Humble Monthly for New Subscribers
Pay $3+
Anomaly Defenders Soundtrack
Pay $3+
Anomaly 2 Soundtrack
Pay $3+
Kingdom Rush Origins Soundtrack
Pay $3+
Kingdom Rush Frontiers Soundtrack