We don't play games. We collect them. Steam Link
[£8.99]
What is Twitch Prime?
Twitch Prime is a premium experience on Twitch that is included with an Amazon Prime membership. Twitch Prime includes bonus games and exclusive in-game content, a channel subscription every 30 days at no additional cost to be used on any Partnered channel, ad-free viewing on Twitch, exclusive emotes, and chat badge. Plus, get member pricing on new release box games on Amazon.
Now about the game.
Based on real events and eyewitness testimonies.
In this authentic, historically accurate, stunningly engaging experience -- you must decide who to trust and what you stand for -- as the world is set ablaze around you.
**Winner of Grand Jury Prize at IndieCade '16, Official Selection of The PAX 10, Game of the Year Finalist by TIGA, BEST OF E3 Nominee by IGN, People's Choice Finalist by FoST, Medal Winner at Serious Play Awards.**
Key Features
CRITICAL CHOICES - The choices you make will shape your experience in the Revolution, and the fates of those around you -- both in the present and the future.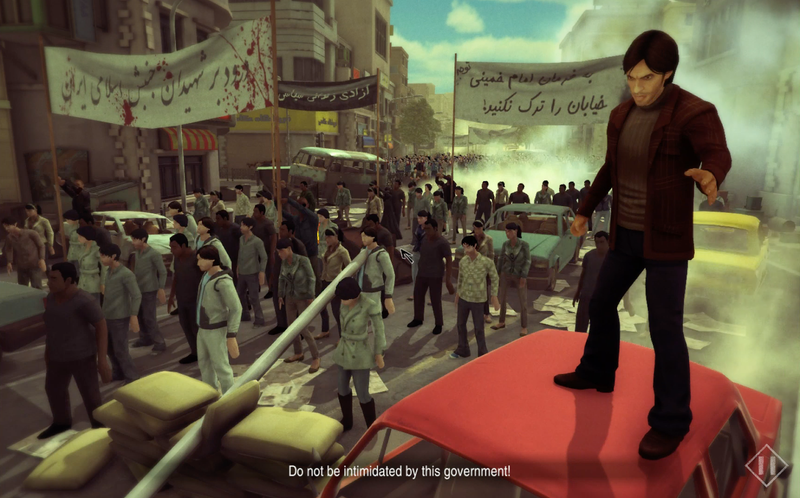 CINEMATIC EXPERIENCE
- Branching cinematic story told through motion captured animation and voice over performances. Discover the rarely seen world of Tehran in the 1970's, through a striking visual style.
EXPLORATION
- Explore the world of the collapsing city under martial law: covert headquarters, rioting protests, bustling city streets and more.
PHOTOGRAPHY
- Take photos of the period accurate in-game world and compare them to the original archival photos captured by celebrated photojournalists.
UNIQUE GAMEPLAY
- Including urban triage, interactive action scenes and photo processing.
KEY COLLECTABLES
- Discover and unlock more than 80+ unique stories that color and enhance your experience of the Iranian Revolution: including primary sources like archival videos, home movies, graffiti, photographs and more.
BASED ON TRUE EVENTS
- Based on real first hand testimonies of freedom fighters, witnesses and casualties of the revolution which helped define the 21st Century, as well as those who were imprisoned in Iran's notorious Evin Prison.