Pumpkin Treat/ Sand Bucket Less than Half Price 49p @Argos (free C&C)
Handy for halloween but can also be used to build sand castles during summer.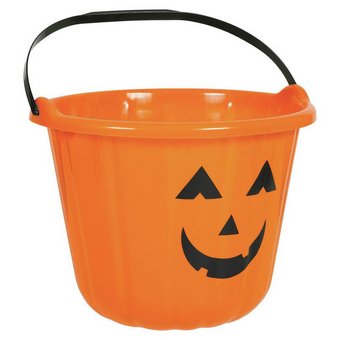 This fun treat bucket has a printed pumpkin face with a cheeky smile. Great for children to carry their goodies.
Approx 24cms diametre from 3years to teen.
For ages 3 years and over.