TOTAL 4 MONTHS FREE SKY CINEMA! AND A SPANKING NEW BOX! NOW TV Smart Box + 2 months Sky Cinema £23.74 @ Tesco - I've added FREE CODES FOR EVERYBODY so that you can all get 2 free months of Sky Cinema! = 4 FREE MONTHS OF SKY CINEMA!!!
THIS IS THE 2016 SMART BOX with rewind, freeze & access to 100+ Freeview channels. Plus you get 2 months free Sky Cinema pass.
This is not the old white or black boxes generally available for £15 - it's the fantastic new SMART box
They sell on Ebay for £33-35 - WITHOUT any pass!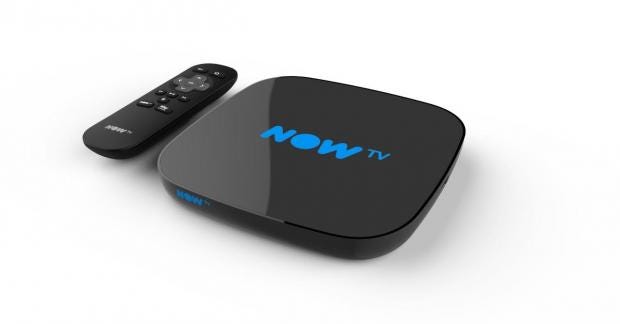 Make it 4 months free Sky Cinema by using these codes first:
1st Code AANOWDMRW7MP
2nd Code AANOWAPK2J2S
If you have a Now TV a/c, stick the codes in now as they're sure to end soon