VonShef 1.5 Litre Ice Cream Maker, Frozen Yoghurt & Sorbet Machine now £16.99 eBay / Domu + 2 Year Warranty
Make ice-cream in around 15-25 mins, now i just need those Ben and Jerrys recipes...
The VonShef Ice Cream Maker makes delicious home-made Ice Cream in 15-25 minutes, as well as Sorbet and Frozen Yoghurt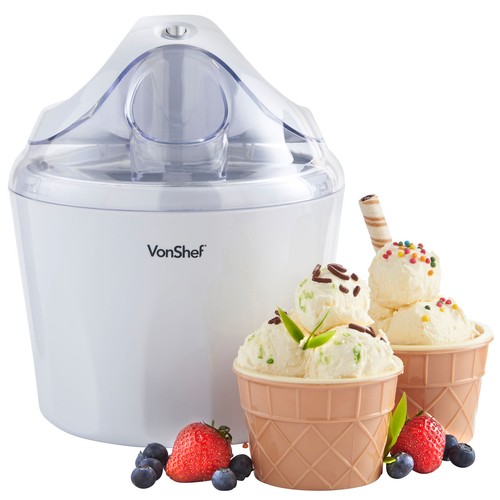 Create your own flavours and open up a new world of taste
1.45 Litre capacity double insulated freezer bowl, with extra bowls available for sale to make multiple batches & different flavours. Bowl Dimensions: Overall Height - 150mm, Outer Diameter - 180mm, Inner Diameter - 130mm, Depth - 115mm
Low Noise (65dba ). With ingredient funnel. Size: H:250mm x D:204mm. Easy clean accessories
Free 2 Year Warranty. Registration Required.