[Xbox One/Windows 10] Halo Wars 2 Blitz Multiplayer Beta (20th - 30th Jan)
Last June we invited our fan community to jump in and get hands-on with a slice of Halo Wars 2 with our first multiplayer beta. As discussed, we received a tremendous amount of valuable feedback on both the technical and gameplay side that has helped the team continue to refine and improve the overall Halo Wars 2 experience as we march towards launch on Feb. 21, 2017.

As we enter the final stretch of development, I'm happy to announce one more opportunity to get hands-on with Halo Wars 2 and ask for your participation in one final large-scale multiplayer beta. This time around the focus will be exclusively on our brand-new, card-based game mode, Blitz, and it'll be available on both Windows 10 PC and Xbox One beginning Jan. 20, 2017.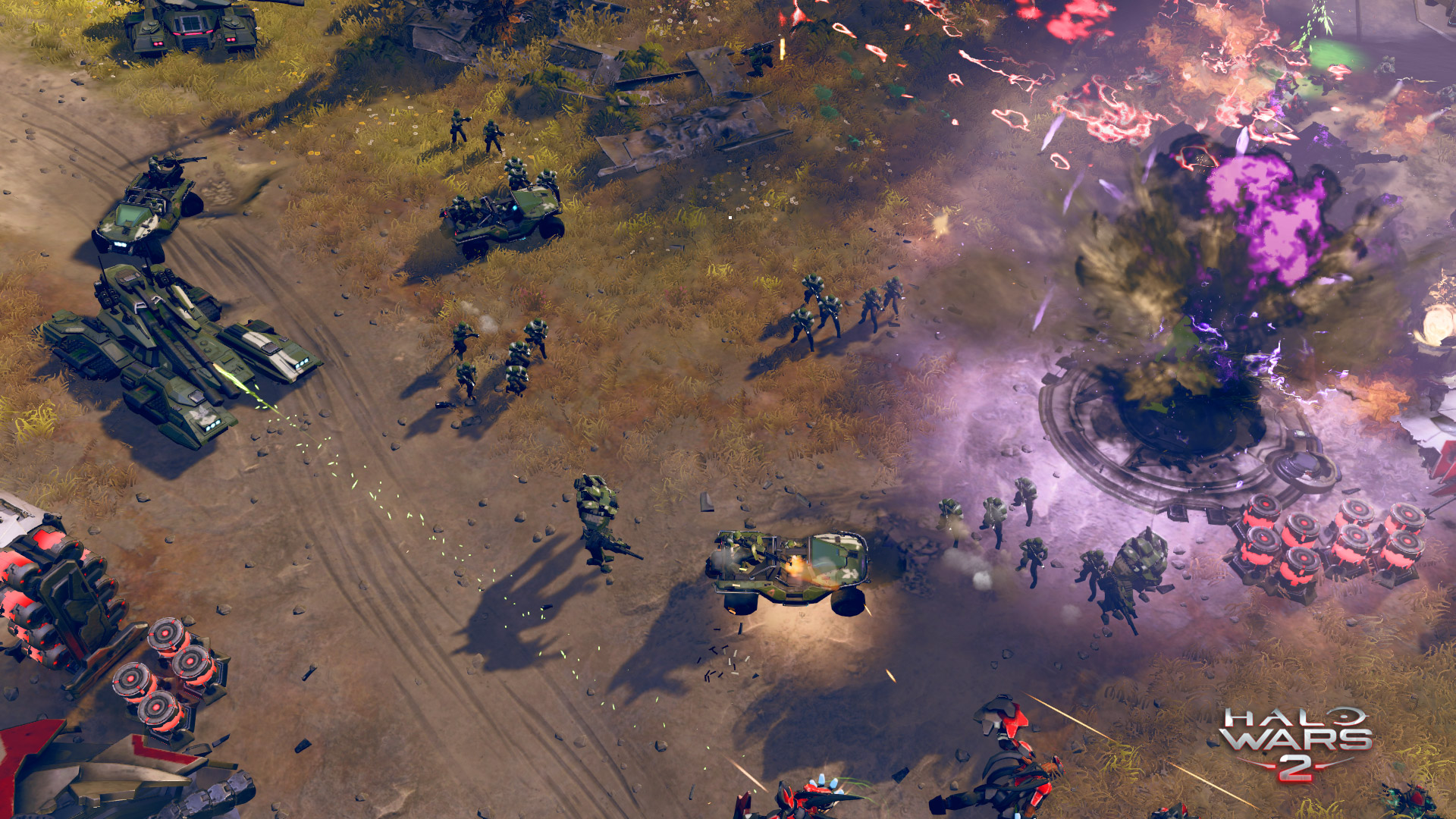 Blitz is our new twist on RTS gameplay that combines the deck building and split-second decision making of card-based strategy play with explosive tactical combat in the Halo universe. Your card deck, along with your faction leader, are your greatest resources as you assemble a collection of air, ground and infantry units and seek to out-think and out-maneuver your opponents on the battlefield. We're really excited about this new mode and look forward to unleashing Blitz upon the community to play and run through its paces prior to launch.

The Halo Wars 2 Blitz Beta will officially begin on Friday, Jan. 20 and is slated to run through Jan. 30, 2017. The Blitz Beta will take place on the map "Proving Grounds," and will offer 1v1, 2v2 and 3v3 gameplay via matchmaking on both Windows 10 PC and Xbox One. One thing we're particularly excited about is the fact that all of the Faction Leaders and Blitz cards that will be available in the full game at launch on Feb. 17 will be included and available to play and experiment with during the beta, offering wide breadth of strategic and gameplay options. You'll also find a series of daily and weekly challenges to participate in as we work to stress test those systems.