I may as well continue the good news (bad for me as i prob have a tub in the freezer)
As the headline says recall, loads of Ben & Jerry's Cookie Dough being recalled as they may contain pieces of metal
Some customers who have bought 500ml pots of Cookie Dough have been told not to eat the ice cream and instead throw it in the bin.
Four batches of the ice cream are thought to be affected, with customers asked to check the batch numbers to see if they need to take action.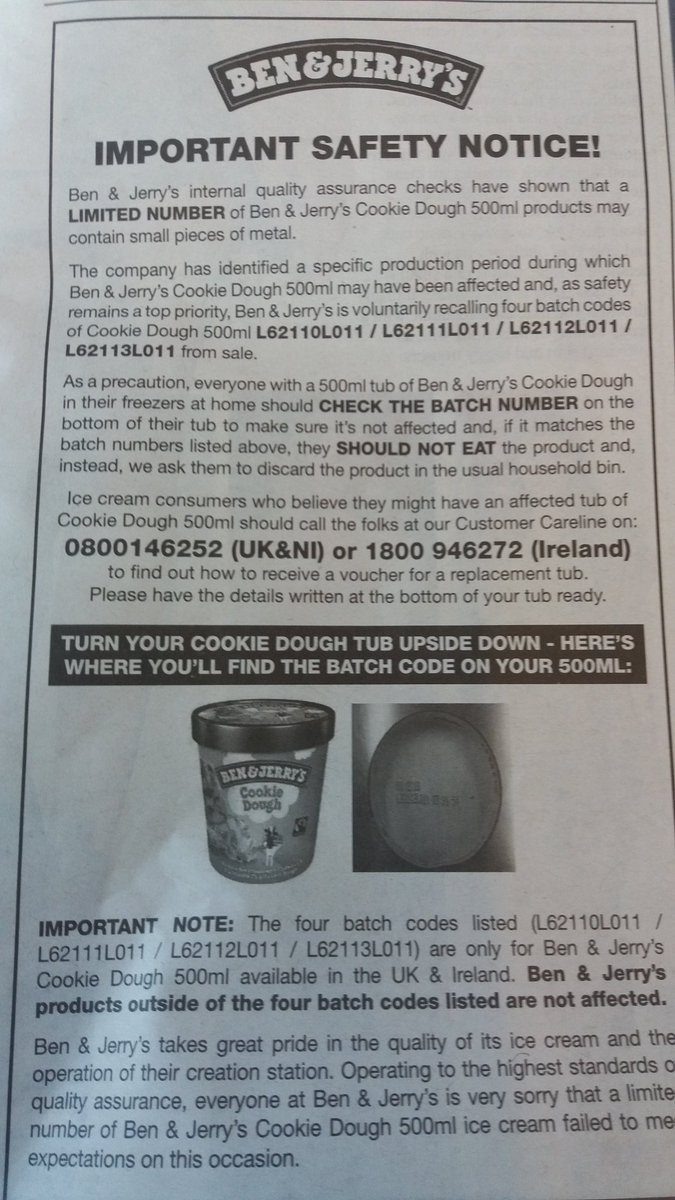 "As a precaution, everyone with a 500ml tub of Ben & Jerry's Cookie Dough in their freezers should check the batch number of the bottom of their tub to make sure it's not affected and, if it matches the batch numbers [affected], they should not eat the product and, instead, we ask them to discard the product in the usual household bin."
The batch codes affected are L62110L011, L62111L011, L62112L011 AND L62113L011.
Customers who have to throw their ice cream away can call 0800 146 252 to find out how to receive a voucher for another pot.