Undertaker retired :'( Wrestlemania 33 1990-2017 Career #Undertaker #ThankYouTaker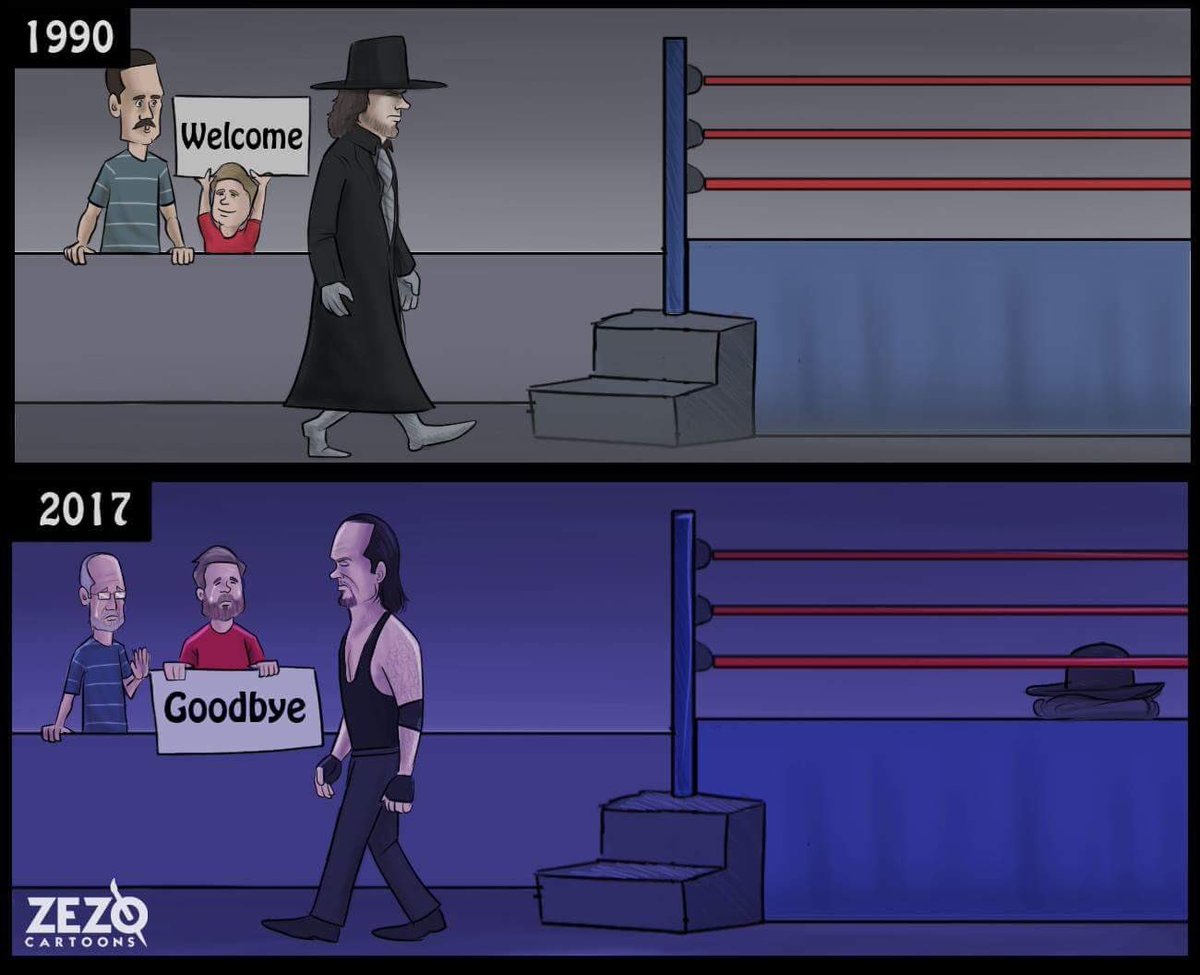 Roman Reigns defeated The Undertaker at WrestleMania 33. It was Taker's second-ever loss at the event.
Undertaker took off his gloves and left them in the ring, along with his jacket and hat.
The whole package was a symbol that the Taker was retiring. The announcers all kept quiet, choosing to let the visual images, dark colors, and playing of the Undertaker's music represent the moment, which is the close of one of the best careers in WWE history.