Three unnamed games were revealed to be Xbox exclusives in response to an investigation into its acquisition of Activision Blizzard.
---
In what could be a short-sighted plan, Microsoft has revealed that Bethesda Softworks has three Xbox exclusives in development.
This comes as a response to 16 regulatory bodies launching investigations into Microsoft's proposed £50 billion takeover of Activision Blizzard.
The Federal Trade Commission in the US released a statement saying it hopes to block the takeover. This is due to fears the proposed deal would see Microsoft "gain control of top video game franchises, enabling it to harm competition in high-performance gaming consoles and subscription services by denying or degrading rivals' access to its popular content."
Microsoft president Brad Smith, told The Verge that "even with confidence in our case, we remain committed to creative solutions with regulators that will protect competition, consumers, and workers in the tech sector."
Microsoft also confirmed that Bethesda, acquired in March 2021, is set to release three new games in the near future. These now redacted games will only available on Xbox and PC.
It may be futile to speculate which games these are, but both Starfield and Redfall were delayed from 2022 to early 2023. Plus, the new Elder Scrolls 6 standalone game can't be too far away.
Here is part of the 37-page the statement from Microsoft.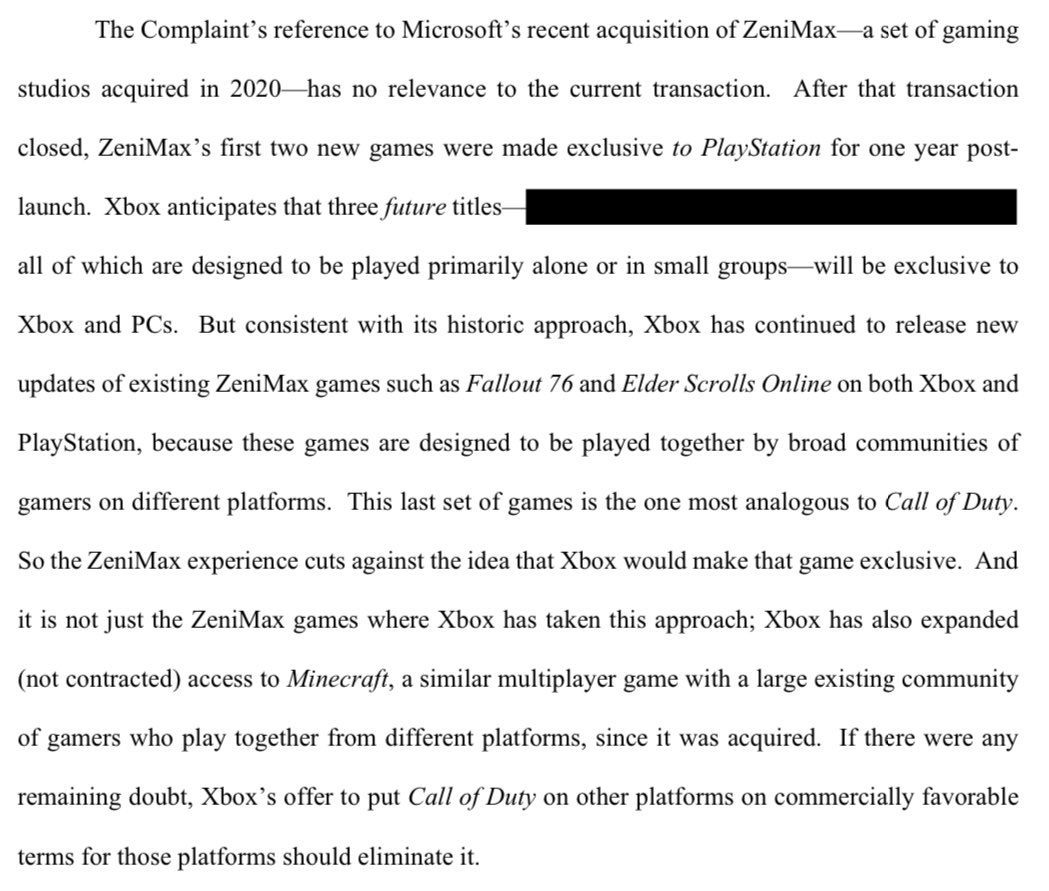 To find offers on Xbox or PC games, check out hotukdeals for all the latest gaming deals and discussions.