Sony could be launching a new PlayStation 5 bundle with a second DualSense controller later this month, according to report.
---
The next PS5 bundle from Sony could be one for the family, as it will reportedly contain not one but two DualSense controllers.
Potential Playstation gamers will be big fans of this news, as the current bundles only contain a single controller. This means you can only play single player games or multiplayer games, alone.
According to German tech magazine Winfuture.de, Sony plans to release a new and welcome PS5 bundle into the market. It is rumoured to be hitting the shelves in the next few weeks, before the end of January.
It must be said, it is not going to be cheap. A few European retailers suggested this bundle will be priced between 619€ and 699€. This works out between £549 and £519, which is an eye-watering amount for a console.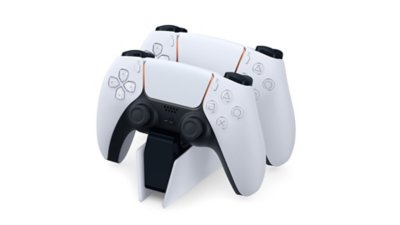 The package will include a PlayStation 5 console, somewhat obviously, and probably two standard white DualSense controllers.
The PlayStation 4 Pro came with an optional extra controller, so it makes sense for the PS5 to get the same offer. Supply chain issues and a lack of multiplayer games might be to blame for this oversight.
When you consider that Sony will release the multiplayer beat 'em up Tekken 8 later this year, this might be another reason for the shift.
Since PlayStation stock problems seem to be getting under control, Sony probably want to offer a value for money option.
Either way you look at it, this can only be a good thing for PlayStation. The PS5 bundle cannot cost more than if you bought them all separately, and will produce less packaging. So a win win.
---
For deals on PlayStation 5 and accessories like the DualSense controller, head over to hotukdeals.